Juan Ocampo tells us a bit about one of the novelties you'll find on Tess de Mar's Summer Menu.
"CAP NEGRE" CEVICHE"
As our proposal is to use fresh and local products, for this dish we chose the "cap negre" (starry weever) which is a typical fish of the Mediterranean Sea.
We chose to use it to make a ceviche, to kick off the summer season, where we feel that freshness must be ever present in our gastronomic proposal. A fresh and light dish, full of flavour.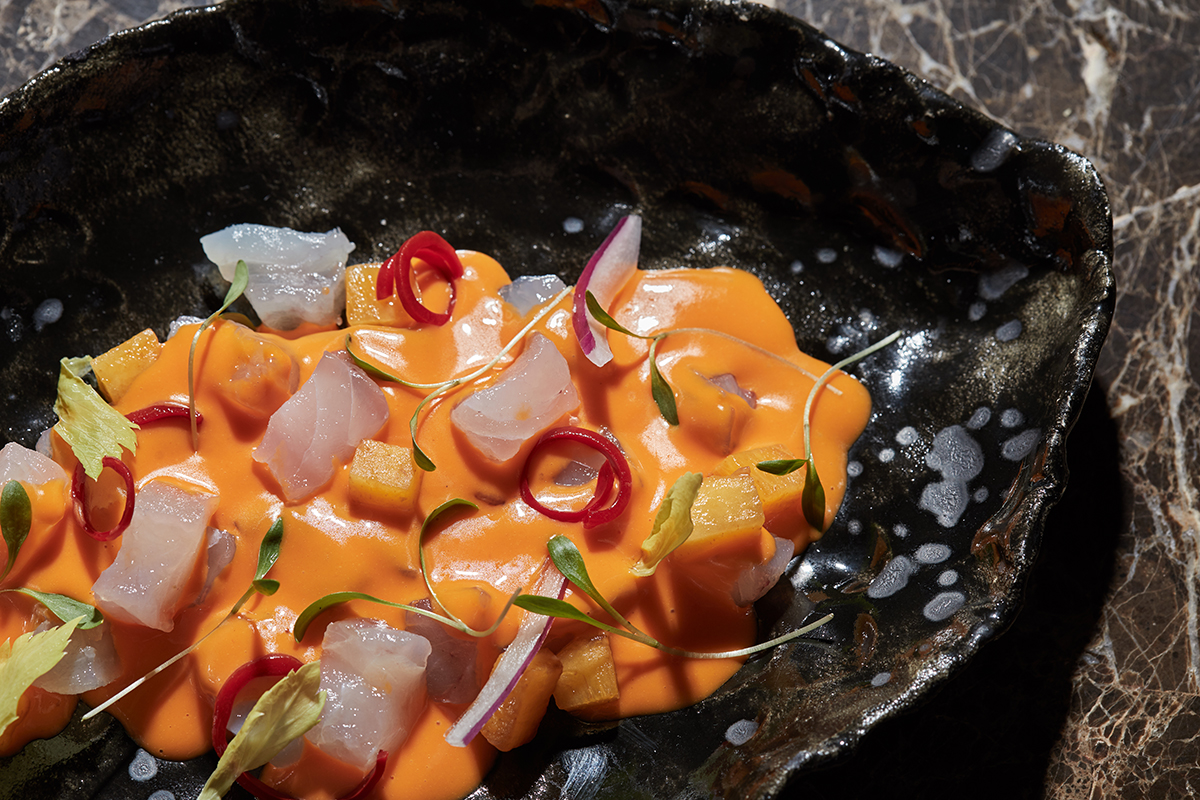 Ceviche is a dish born in the gastronomy of Peru, thus named. Nowadays, with such a global gastronomy and our Latin roots, we really identify with this dish.
We use the "Cap negre" or "spider fish" because its nobility and delicacy allow us to prepare it with just a short maceration which barely changes the conditions of this incredible ingredient.
We decided to make tiger milk, typical of Peruvian culture, but in our own way; with peppers that give it smoky, sweet, acidic and mildly spicy hints. The sweetness provided by the fruit and the freshness of a cold yet substantial dish.
This is the best and only way we enhance this product, without too much handling, merely the essential.
When we think of each dish, we always evoke the flavours and preparations that we find most comforting, as if we were preparing the dish for ourselves, our own family and our friends.
On our menu, you'll find other dishes that are waiting to be tasted and we hope they'll provide that ever comforting freshness which is a must for the summer season.
JUAN OCAMPO
CHEF AT TESS DE MAR RESTAURANT