Our Barman José Cortés is preparing a very special night at Es Vicari Cocktail Bar for the ArtNit in Campos on August 2nd – the GINART.
From 6pm at Sa Creu Nova Cocktail Bar, Es Vicari, the exposition's visitors will have the opportunity to try our barman's, José Cortes, creations with the Mallorquin Gin CABRABROC, the Gin REVENGE NAVY and a variety of the Tonic Water PLUS EIGHT.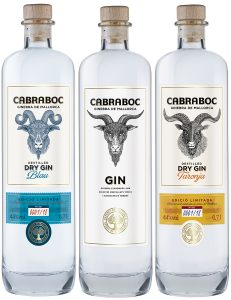 The event will take place during the ArtNit celebration, where Sa Creu Nova will host the exhibition of 4 invited artists: Mar Estrada, Orioll Angril, Pep Coll y Guadalupe Cerracedo.
During the exposition, the assistants can walk around the hotel, enjoying the artist's artwork, while tasting the Gin proposals José is preparing for this special night.
We are also preparing a 4 hands tasting Menu by Kairiku's Master Ryuichiro Katano and Tess de Mar Chef Juan Ocampo.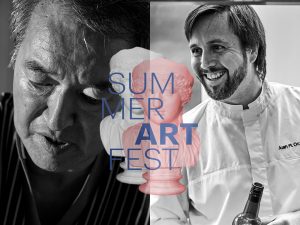 Book now calling at +34 871 515 345 o by email info@tessdemar.com and enjoy a night full of Art, Culture and good food together with Sa Creu Nova Petit Palais Art & Spa, Kairiku Restaurant, Tess de Mar Restaurant and Es Vicari Cocktail Bar.