On September 7th we had a very different and exciting evening, full of a fusion of Mexican and Mallorcan flavours, the Clandestine Evening.
On this occasion we moved our Cocktail Bar, Es Vicari, outside the entrance to the hotel, where our barman, José Cortés and guest barman Bien Ramón served delicious creations, especially thought up for the evening, There, they presented the new Clandestine Tequila which has just landed on the island.
José delighted all those attending with a Red Lady Cocktail – fruity, feminine like the Clandestine Tequila proposal, not too strong, designed for the ladies and ideal for softer cocktails like the one presented by José, made with Clandestine Tequila, cranberry and lime juice, watermelon syrup and egg white.
Biel, our guest barman, mixed up a delicious cocktail too, which he christened the "Mexiterranean" because of its clear fusion of Mexico and the Mediterranean with Clandestine tequila, camomile liquor, spicy mango syrup and lime juice.
All this, accompanied by delicious guacamole, prepared by the Tess de Mar chef, Juan Ocampo and some toasted Mallorcan almonds to give the evening a local, salty touch.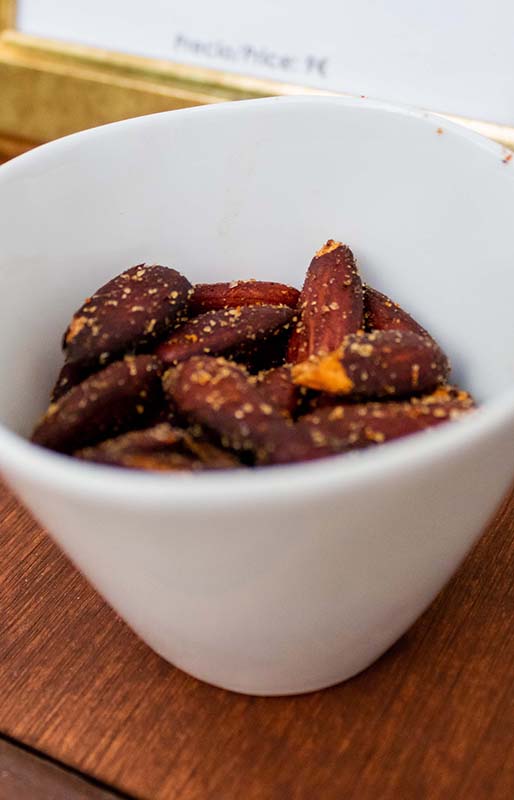 A fun evening, both for the hotel guests as well as the local residents of Campos, who always have the chance to take part in our events in an active way, as we provide the town with activities out of the ordinary.